Regular price
$ 1,449.00 USD
Regular price
$ 2,495.00 USD
Sale price
$ 1,449.00 USD
Unit price
per
Stay warm, dry, and safe with our Pro-Series door and side window enclosure systems!
Our Pro-Series kits are built to last, and manufactured to endure the harshest of conditions.  The door is made using 1/2" thick commercial grade poly-carbonate plastic, which is nearly indestructible, and is guaranteed not to break.  Comes with OEM style locking handle set (with keys), precision-cut side window panels, weather sealing rubber gaskets, and all necessary mounting hardware.
Case cab enclosure is available for most standard models (see model option selector on this page).  Everything you need for full-frontal operator protection, and to get out of the weather is included.
Installation is simple and fast in many cases, requiring only basic hand tools.  It typically takes 1-2 hours to complete the installation process.  However, there are exceptions with certain models, which are specifically addressed down below in the notes (please be sure to read model-specific notes before ordering).
  Door guaranteed never to break (free replacement)
  Fast, simple installation
  Includes all hardware and fasteners you will need
  1/2 inch thick door offers unbeatable operator safety
  Significantly more economical than buying a new OEM/factory option
  Rapid customer support for questions or problems
Be sure to select product options as they will impact pricing:
Model of your skid steer

Kit configuration
We suggest that you also consider purchasing the following products with your door or full enclosure order today:
 We also have kits available for Case 1840-1845C models, Case 410-450 models, and Case Alpha SR-SV-TR-TV models.
View full details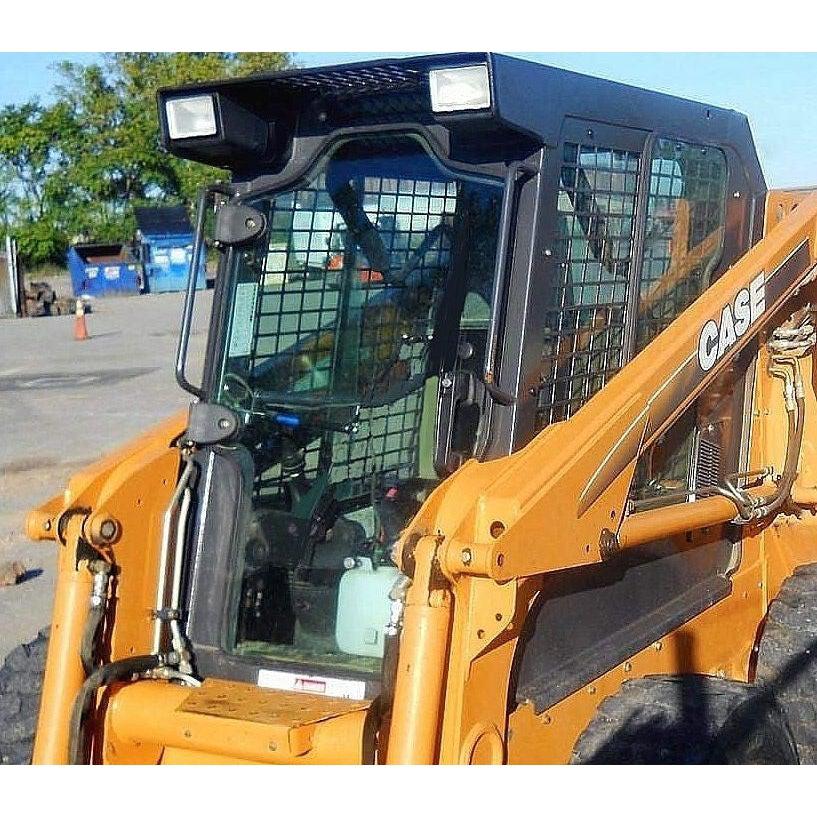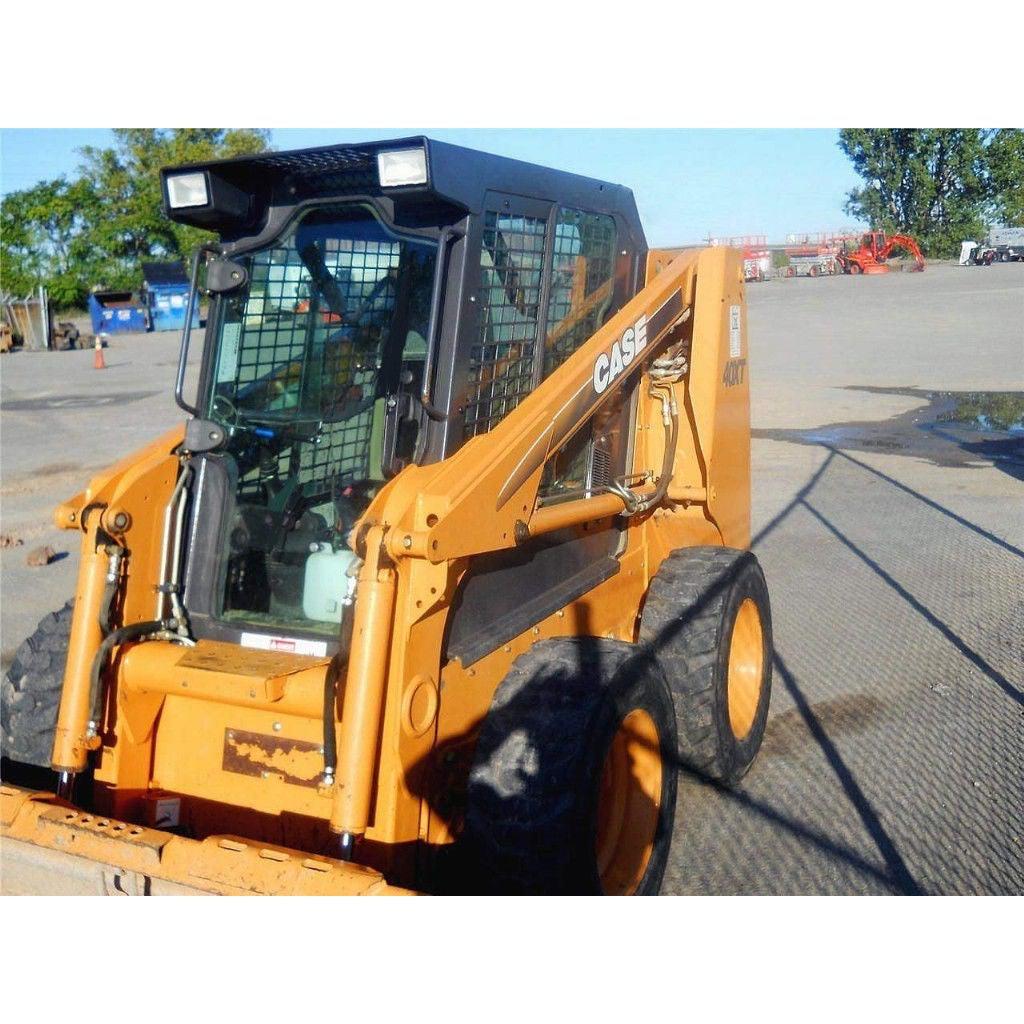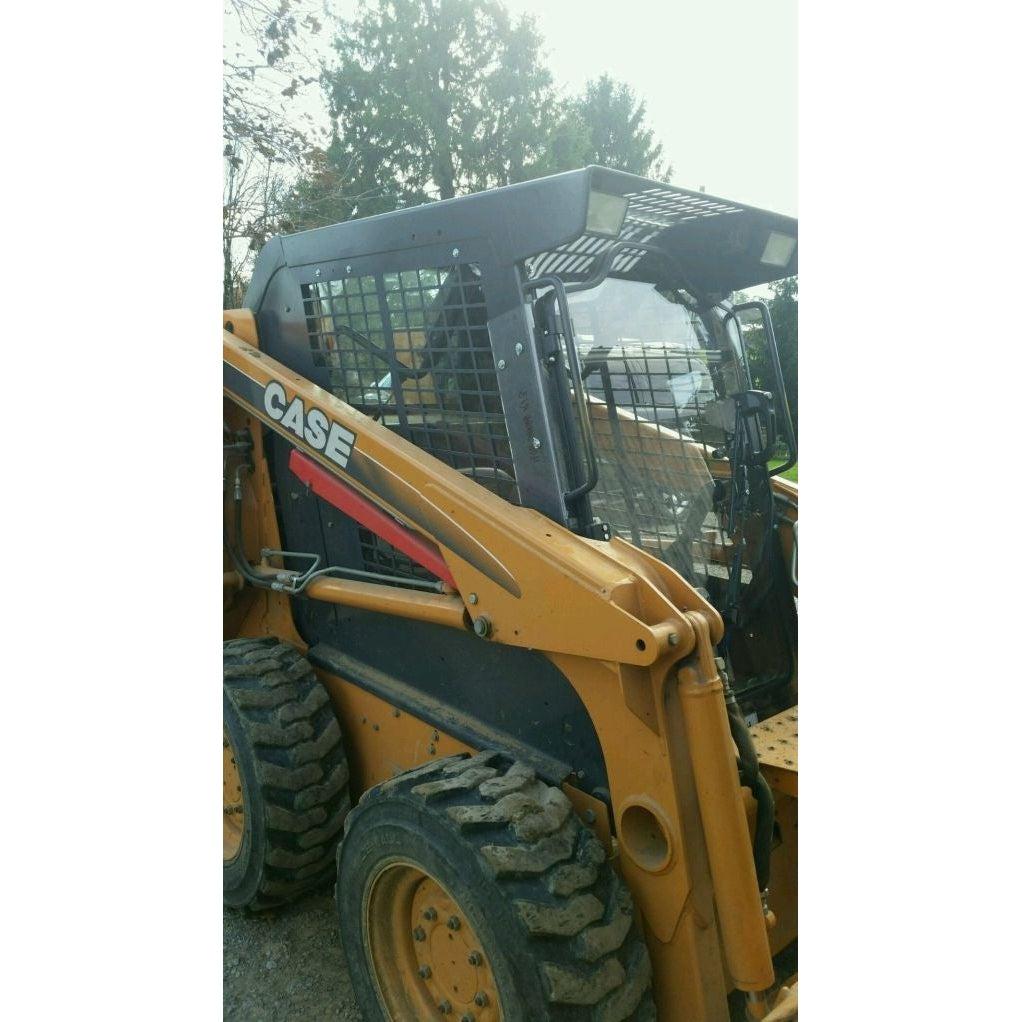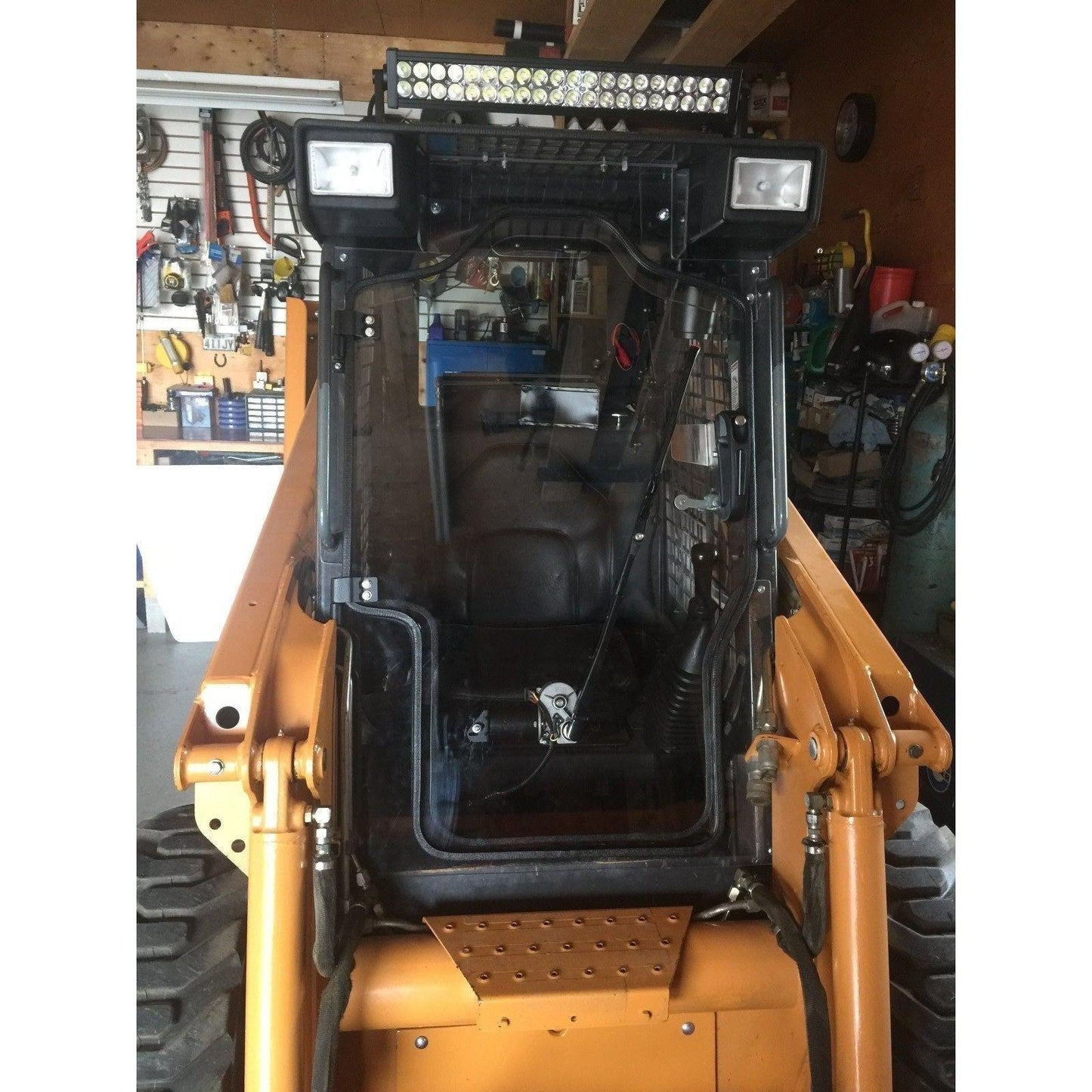 How well does the Poly Carbon Glass clean without scratching?

Hello! As long as you don't use harsh or abrasive cleaning chemicals on it you won't have any issues with scratching from cleaning.

How much for door kit

Good morning! Our door-only kits for Case machines are currently $1,449 for the door-only kit and $1,699 for both the door and side windows! To get an extra 10% off today use code End Of Year 2021 at checkout! If you have any more questions or need help placing your order call us directly at 240-301-1225!
Thanks!
Nathan

I have a 2016 Case TR270 that does not have hinges on cab frame Will your door and hardware accommodate this situation

Hi! Thanks for checking in with us! Yes, this cab kit will work for your machine! It comes with hinges, door handle, seal, and all hardware/tools you will need to install! Please note that you may have to drill new holes on your machine to mount it!

Do you have a door kit for a 465

 We do not make a door or enclosure for a case 465 at this time. 

Do you have a door for a case 435

We are not making a door for a Case 435 skid steer at this time.

Can you order just the replacement door. I have all the other parts just need the actual door. I have a 2003 case 70 xt

Hi!  The doors we make and sell are aftermarket, and are not the same as factory doors.  Ours are made using 1/2 inch thick poly-carbonate plastic, and do not use a metal frame like your factory door.  So, we do not sell any factory replacement glass or hardware.  Instead, we offer a whole kit that comes with everything you need to replace your factory door with our door, including door handles, latches, keys, hinges, hinge bases, gaskets, etc.  

Is there a kit that fits the 450ct? Thanks

Hi Andrew - yes sir, we do make a kit for your Case 450CT loader. I see that it wasn't on our product model list on the website - just fixed that, so it is there now. Thanks for checking in and don't hesitate to call with any questions.

Is there more to the kit for some Case models? I have a 90XT, and can not tell by just the pictures how it seals up at the top corners where gauges and key is located. Thank you

Hi - yes, some models require custom upper and / or lower thresholds. These are manufactured using the same material (poly-carbonate plastic) but using a different thickness (roughly 1/4 inch). They are cut and formed as needed to provide closures for open areas on some machines, such as your Case 90XT. These thresholds are clear so you can see through them (optimizing visibility), and have similar weather gaskets around the perimeter to help with weather sealing.

Thanks,

Brian

Do the side windows slide open for warm weather, or are they solid full time? Along with that question my machine is a case 430, does the door slide off of the hinges to open the cab back up in seconds, or much longer and detailed removal? What is availability?

Hi,

The side windows do NOT slide open, they are stationary and can be removed in the warmer seasons if desired (takes about 10 mins to remove).

For your Case 430, the front door will slide right off the hinges quickly (1 man can do it), it is fast and simple - no tools required.

We have your kit in stock and ready to ship, you'd have it in a week or so after ordering.

Thanks!

Brian DeVore

I have a 2007 case 410, I'm having troubles finding out which series it is, do you have a vin breakdown to determine which one it is?

Hi!
You can send us a picture of your machine and we can tell you which one it is. We actually always request a picture, so even if you already new we would have reached out! 
Thanks,
Nathan
Choosing a selection results in a full page refresh.
Opens in a new window.